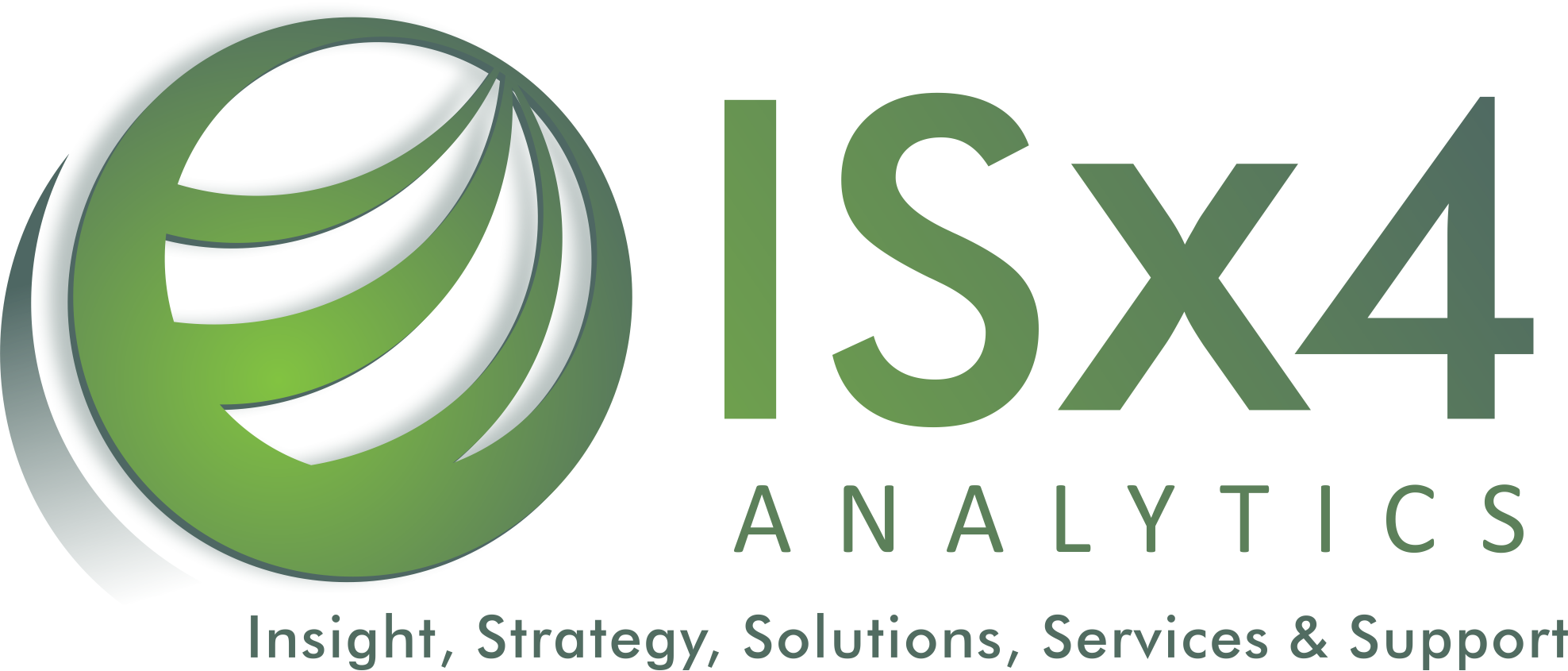 Terms & Conditions, Policies & Standards
1. About Us
We are Insights T/A ISX4 Limited, of 53 Upper Dromore Rd, Warrenpoint, Newry, Northern Ireland, BT34 3PN, United Kingdom together with related Group companies (and we are referred to as "ISx4", "we", "us" and "our" in this notice).
2. Use Of Our Website
The content on our site, ISx4.com, is provided for general information only. It is not intended to amount to advice on which you should rely. You must obtain professional or specialist advice before taking, or refraining from, any action on the basis of the content on our site.
Although We make reasonable efforts to update the information on our site, We make no representations, warranties or guarantees, whether express or implied, that the content on our site is accurate, complete or up to date.
Whilst we will use reasonable efforts to ensure that our site is safe, due to the nature of the internet we cannot guarantee that the site is free from viruses or other malicious code and we do not accept any liability for any damage caused to your equipment or otherwise arising out of any such viruses or code. Therefore, it is vital that you ensure that your anti-virus software is up to date.
You must not knowingly introduce any viruses or other malicious code onto our site or seek to gain unauthorised access to our systems or any systems that host our site. You must not attack our site with a denial of service attack or distributed denial of service attack. We will report any such breach to the relevant law enforcement authorities and we will co-operate with those authorities by disclosing your identity to them. In the event of such a breach, your right to use our site will cease immediately.
3. Your Data
We do not collect your data except in instances where you email Us or use the contact form provided. This is at your instigation. By using the contact form, an email is generated to us. No data is stored or captured on Our website. We only keep the information contained in your email or contact form in order to respond to your question.
4. Modern Slavery
ISx4 commits to taking steps to prevent Child Labour, Modern Slavery and Human Trafficking in all of our relationships with clients, staff, contractors and suppliers. We have in place a Code of Conduct and Policies which apply to the ISx4 Group including all staff in all locations. All staff are paid above the minimum wage. ISx4 does not employ low skilled workforce.
a. Organisation structure and supply chains
ISx4 is a boutique Analytics company based in Northern Ireland. It's trading operations are conducted from a UK company and an Irish Company. As our product is our expertise, know-how and consultancy services, our supply chain is minimal. Our relationships are primarily with staff, contractors, technology partners and clients.
b. Policies in relation to slavery and human trafficking
Our approach to ethical trade and human rights focuses on protecting the rights of our staff and those with any firm with which we have a contractual relationship. We address this with our Code of Conduct, Staff Handbook and Supplier policies. We have Whistleblowing mechanisms in place.
c. Due diligence processes
Executive management sign off on every external contract and employment agreement to ensure conditions represent our aims.
d. Risk assessment and management
Senior management assess applicable risks on a regular basis. Input is provided by the Senior Leadership Team. Staff Development includes an awareness of all policies.
e. Key performance indicators to measure effectiveness of steps being taken
Control reports and trend analysis are complied for review by the Executive team
f. Training on modern slavery and trafficking
Training needs of all staff are assessed in light of their technical, management and contractual responsibilities. Applicable training is provided as required.
5. Carbon Reduction Plan
ISx4 is committed to reaching Net Zero emissions by 2025. Our Net Zero target is 25 years ahead of the 2050 target set out in the standard Carbon Reduction Plan requirements.
As of 1 January 2022, ISx4 has achieved a Net Zero status, 4 years ahead of our plan. The ISx4 Carbon Reduction Plan can be viewed here.
6. Corporate and Social Responsibility (CSR)
ISx4 strives to be an ethically, socially and environmentally responsible business that delivers an excellent customer experience while supporting and connecting the communities we serve.
Our aims are to:
Minimise the impact our activities have on the environment while maximising the benefits.
Integrate our CSR considerations into all our business decisions.
Comply with all applicable legislation, regulations and codes of practice.
Strive to continually inprove our CSR performance.
Our CSR approach covers -
Marketplace
Workplace
Environment
Community
7. Other Policies and Standards
ISx4 Group has a robust Risk Management Framework and control environment to take a proactive and continuous assessment or risk within the business. Our policies cover a range of areas including:
Technology, cyber and data security
Anti-money laundering
Anti-bribery & corruption
Operational risk
Whistle blowing
Physical security
Diversity & inclusion
Human rights
Right to work
Fraud
Business continuity
8. Use of Cookies
Our website uses a number of different cookies to distinguish you from other users of our website. This helps us to provide you with a good experience when you browse our website and also allows us to improve our site. A cookie is a small text file that may be placed on your device when you visit our website. When you next visit our website the cookie allows us to distinguish you from other users.
We use necessary cookies to make our site work.
Necessary cookies - Necessary cookies enable core functionality such as security, network management, and accessibility. You may disable these by changing your browser settings, but this may affect how the website functions.